GOTO Berlin is a vendor independent international software development conference with more that 60 top speaker and 400 attendees. The conference cover topics such as Java, Open Source, Agile, Architecture, Design, Web, Cloud, New Languages and Processes.
GOTO Night: User Requirements with Lego
When: 11. Jul 2014 at 19:00 - 21:00
Where: Kosmos, Karl-Marx-Allee 131a, 10243 Berlin
Abstract
We invite you to an interesting GOTO Night with
Julia Dellnitz and Jan Gentsch
Date July 11, 2014
Time
19:00 / 7PM

Venue
Kosmos Berlin

Address
Karl-Marx-Allee 131a, 10243 Berlin
(
Google maps
) - use
entrance right hand site
(
add to iCal
)
Cost Free of charge
Snacks & refreshments included
Speaker Julia Dellnitz and Jan Gentsch
"User Requirements with Lego" by Julia Dellnitz and Jan Gentsch
Abstract:

The success of a software development project largely depends on how effective customers and developers communicate their ideas and their possibilities.
Many teams aim at developing a full and complete set of requirements - only to be prepared for everything that might happen. But experience shows, that many key requirements emerge during implementation, that "known" requirements tend to become the tricky ones and that some of them just hide from analytical approaches. Often enough these types of requirements are the ones that make the product innovative.
We demonstrate how developers and stakeholders can discover hidden or emergent requirements using methods and materials from LEGO ® Serious Play ®. This approach is a creative addition to analytical methods and also supports the team development process fostering agile ideas and values.
The session is based on the URL ( User Requirements with Lego ®) by webatelier.net of NewMinE and , University of Lugano, Switzerland developed under a CC -BY -SA 3.0 license.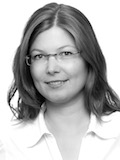 Bio:
Julia creates playful and interactive learning formats. Her passion is to support experts in developing and implementing innovative (IT-) products and processes. She has managed large change and IT implementation initiatives over the last decade and trained over 3500 people - especially in international contexts.
Twitter: @learnical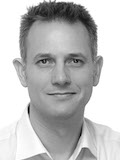 Bio:
Jan is a project manager and an expert in blending agile and traditional approaches to software management and development. Supporting teams and organisations of all sizes on their quest of improving and adapting new ways of working, he comes equipped with a good sense of humor and Lego® as needed.
Twitter: @jang_ac93
You can find the documentation here.
Registration
For any questions do not hesitate to contact Dajana Günther.
We're sorry, registration is closed