GOTO Berlin is a vendor independent international software development conference with more that 60 top speaker and 400 attendees. The conference cover topics such as Java, Open Source, Agile, Architecture, Design, Web, Cloud, New Languages and Processes.
GOTO Night: Apache Cassandra(™)
Host: Johnny Miller & Joern Larsen
When: 27. Feb 2014 at 19:00 - 22:00
Where: Kosmos, Karl-Marx-Allee 131a, 10243 Berlin
Abstract
We invite you to an interesting GOTO Night with
Johnny Miller
on behalf of GOTO Berlin.
Date February 27, 2014
Time
19:00 / 7PM

Venue
Kosmos Berlin

Address
Karl-Marx-Allee 131a, 10243 Berlin
Cost Free of charge
Snacks & refreshments included
Speaker Johnny Miller (Datastax)
"Highly scalable, available and secure real time big data with
Apache Cassandra(™)" by Johnny Miller
Abstract:
Traditional master/slave database platforms are often one of the most difficult and costly aspects of scaling any platform. It becomes even more difficult when you need to scale across multiple datacenters. They are typically weakest in terms of availability with various single points of failure. Anyone looking to scale should really understand why this would cause problems and what their options are. Solving this doesn't have to be difficult, complicated or expensive.
This talk will cover:
Open source Apache Cassandra(™)
How to simply scale your data and availability across multiple data centers
How to be active/active across multiple data centres
How to segment resources in your data tier
How to have 100% uptime in your data tier
How to secure your data
Bio:
Johnny is an experience developer, architect, team lead and agile coach with a history of working at Sky, AOL Broadband and Alcatel-Lucent. Johnny has architected and delivered a number of enterprise platforms using Cassandra as a key component for achieving high availability and efficient scaling. As a result of Johnny's belief in the performance of Cassandra, this leads him to join DataStax and drive solutions for Cassandra Big Data.
Twitter: @cyanmiller / @datastaxeu
You can download the presentation here.
Get involved!
Share ideas & wishes for GOTO Berlin 2014
Did you ever want to shape a conference?

Are there any speakers you would like to see in Berlin?

Why not getting involved in the first GOTO Berlin program committee meeting?
After the talk of Johnny, we will enjoy the first meeting of the new program committee for GOTO Berlin 2014. Since the program committee is not yet formed, you are very welcomed to join this meeting. If you wish, you can get involved and become program committee member.
The meeting will be held by Trifork CEO, Jørn Larsen.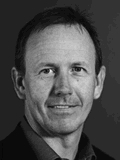 Bio:
Jørn Larsen is co-founder and CEO of
Trifork
, a public Danish company providing software solutions to government and financial services providers. Trifork is creator of the long-running
GOTO Conferences
(formerly known as JAOO), and co-creator of QCon.
He graduated from the University of Aalborg, DK in 1994. Since 1997, Jørn is involved in program committees for software development conferences all over the world including QCon London, QCon San Francisco, GOTO Conferences and many more.
Thanks to all attendees of the GOTO Night for participating in the brainstorming session! You will receive a separate email with your work, further information about the Program Committee and the promotion code that will give you

100 € off the Early Bird

price of a GOTO Berlin conference ticket.

We're sorry, registration is closed