GOTO Berlin is a vendor independent international software development conference with more that 60 top speaker and 400 attendees. The conference cover topics such as Java, Open Source, Agile, Architecture, Design, Web, Cloud, New Languages and Processes.
GOTO Night: The Agile Hype
Host: Alexander Grosse
When: 17. Feb 2014 at 19:00 - 21:00
Where: Kosmos, Karl-Marx-Allee 131a, 10243 Berlin
Abstract
We invite you to an interesting GOTO Night with
Alexander Grosse
on behalf of GOTO Berlin.
Date February 17, 2014
Time
19:00 / 7PM

Venue
Kosmos Berlin

Address
Karl-Marx-Allee 131a, 10243 Berlin
Cost Free of charge
Snacks & refreshments included
Speaker Alexander Grosse
"The Agile Hype" by Alexander Grosse
Abstract: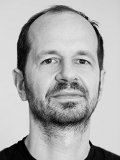 Today, every company claims to do agile software development and agile unfortunately degenerated to a pure Buzzword (with the consultants earning a lot of money). This talk explains what agile software development really means, showing what went wrong in the last 10 years and how SoundCloud develops software.
Bio:
Alexander is currently VP Engineering at SoundCloud, the world's leading social sound platform. Before SoundCloud he worked as R&D director at Nokia, where he headed Places Development at Nokia's Location Services and had overall responsibility for the Operations department. Alexander has worked in a wide range of positions (Development, Consulting, CTO) in the software industry since 1996, including co-founding two start-ups.He holds a Masters in computer science from the University of Oldenburg and an Executive MBA from FOM Berlin. Besides computer science Alexander works(ed) as a techno DJ in Berlin's party scene.
Twitter: @klangberater
You can download the presentation here.
We're sorry, registration is closed