GOTO Amsterdam (June 17-19, 2015) is a vendor independent international software development conference with more that 50 top speakers and 500 attendees. The conference covers topics such as AngularJS, Disruption, Docker, Drones, Elasticsearch, Hadoop, Microservices & Scrum.
GOTO Night: Data is the New Gold
Host: Tim Berglund & Rik Van Bruggen
When: 29. Oct 2015 at 18:00 - 22:00
Where: Trifork, Rijnsburgstraat 9-11, 1059 AT Amsterdam
Abstract
Venue/Host Trifork

Costs Free of charge
Speaker Tim Berglund & Rik Van Bruggen
Pizza & refreshments included
Schedule
18:00 Registration & Pizza
18:30 Short Intro
18:40 Tim Berglund
19:35 Short break
19:45 Rik Van Bruggen
20:45 Ending with beers
"Real-time Analytics with Cassandra and Spark" by Tim Berglund
Abstract
Apache Cassandra is a leading open-source distributed
database capable of amazing feats of scale, but its data model requires a bit of planning for it to perform well. Of course, the nature of ad-hoc data exploration and analysis requires that we be able to ask questions we hadn't planned on asking—and get an answer fast. Enter Apache Spark.
Spark is a distributed computation framework optimized to work in-memory, and heavily influenced by concepts from functional programming languages. It's exactly what a Cassandra cluster needs to deliver real-time, ad-hoc querying of operational data at scale.
In this talk, we'll explore Spark and see how it works together with Cassandra to deliver a powerful open-source big data analytic solution.
Bio
Tim is a teacher, author, and technology leader with DataStax, where he serves as the Director of Training. He can frequently be found at speaking at conferences in the United States and all over the world. He is the co-presenter of various O'Reilly training videos on topics ranging from Git to Mac OS X Productivity Tips to Distributed Systems, and is the author of Gradle Beyond the Basics. He tweets as @tlberglund, blogs very occasionally at timberglund.com, and lives in Littleton, CO, USA with the wife of his youth and their youngest child.
"10 Ways to Mess Up Your Graph Database Project" by Rik Van Bruggen
Abstract
Graph databases are different and cool technology that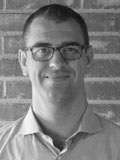 has making a lot of progress in today's software development world - lots of the most interesting systems out there use graphs to model, store and manage their data. But how do you avoid getting into a big mess of newspeak technology? What are some of the best practices out there? In this talk, Rik Van Bruggen from Neo Technology will provide you with a fun AND interesting guideline for NOT messing up the project.
Bio

Rik Van Bruggen is the regional territory manager for Neo Technology for the BeNeLux, UK, and Nordics. He has been working for startup companies for most of his career, and while he has a fond technical interest, really is passionate about business - and about Belgian Beer.
Twitter: @rvanbruggen
If you have questions or must cancel your registration, please don't hesitate to contact Daphne Keislair at daphne.keislair@trifork.nl.
Registration
We're sorry, registration is closed