GOTO Amsterdam (June 17-19, 2015) is a vendor independent international software development conference with more that 50 top speakers and 500 attendees. The conference covers topics such as AngularJS, Disruption, Docker, Drones, Elasticsearch, Hadoop, Microservices & Scrum.
GOTO Night Amsterdam: Mobile, Databases & Cloud
Host: Preben Thorø & Ian Plosker
When: 23. Apr 2014 at 18:00 - 22:00
Where: Trifork, Rijnsburgstraat 9-11, 1059 AT Amsterdam
Abstract
Venue/Host Trifork
Costs Free of charge
Speaker Preben Thorø & Ian Plosker
Pizza & refreshments included
"Turning the Smartphone into a kick ass Remote Control" by Preben Thorø
Abstract
A modern smart phone has much more computing power and much larger screen resolution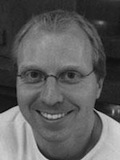 than desktop PCs had only a few years ago. Combining that with the fact that most phones have excellent communication interfaces and/or extension ports for further enhancements, it opens up a new world of making dedicated devices for controlling both industrial and consumer products of all kinds.
Explore the task of turning iPhones and Android devices into professional tools for the world's largest pump manufacturer: The presentation will demonstrate the app, the dedicated hardware that was developed to make it possible. It will demonstrate how we managed to share test equipment for 20.000 Euros from multiple locations, a couple of built-in features to help providing first class support to professional users throughout the world, and more.
Bio
Preben has been with Trifork since the early days, and over the past years, he has been part of establishing Trifork GmbH in Zürich. During his +15 years in the business he has taken various positions and roles like programmer/developer, consultant, project manager, team leader, coach and more. He has a strong focus on user experience and making people working efficiently together to meet the end user needs. Prebens main tech. focus lies on the mobile platforms.
"Databases, The Cloud And Its Discontents" by Ian Plosker
Abstract
Each generation of developers stands on the shoulders of all previous generations of
developers' work. The cutting edge is nearly always an amalgam of decades old technology. Both cloud computing and NoSQL follow this trend. In this talk, we analyze the emergence of cloud computing and NoSQL databases. We'll discuss why the two are not a match made in heaven and discuss how to fuse NoSQL and the cloud.
Bio
Ian Plosker is the CTO and cofounder of Orchestrate.io, a service that eliminates the need to run databases. Prior to Orchestrate.io, Ian worked at Basho Technologies, the makers of the open source database Riak. There Ian worked customers to build clusters supporting tens of thousands of operations per second. He has been developing software professionally for over 10 years and programming since childhood. He has developed everything from CMS to bioinformatics platforms to corporate competitive intelligence management systems.
Twitter: @dstroyallmodels
If you have questions or must cancel your registration, please don't hesitate to contact Andy Knobel at ank@trifork.com.
Registration
We're sorry, registration is closed