GOTO Amsterdam is a vendor independent international software development conference with more that 50 top speaker and 500 attendees. The conference covers topics such as Java, Open Source, Agile, Architecture, Design, Web, Cloud, New Languages and Processes.
GOTO Night Eindhoven: Neo4j 2.0 & Erlang
Host: Rik Van Bruggen & Francesco Cesarini
When: 31. Mar 2014 at 18:00 - 22:00
Where: Strijp S, 5th floor, Torenallee 20, 5617 BC Eindhoven
Abstract
Venue/Host Wonderlab
Costs Free of charge
Speaker Rik Van Bruggen & Francesco Cesarini
Pizza & refreshments included
"Graphs for Everyone: a guided Tour to Neo4j 2.0" by Rik Van Bruggen
Abstract
Graph databases are the talk of the town in many complex application development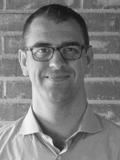 assignments these days. In this talk, Rik will explain the concepts behind this technology, and will demonstrate these concepts with the shiny new release of Neo4j, version 2.0. Expect lots of Cypher queries and some beer.
Bio
Rik Van Bruggen is the regional territory manager for Neo Technology for the BeNeLux, UK, and Nordics. He has been working for startup companies for most of his career, and while he has a fond technical interest, really is passionate about business - and about Belgian Beer.
Twitter: @rvanbruggen
"Thinking in a Highly Concurrent, Distributed Language" by Francesco Cesarini
Abstract
Yale Professor Alan Perlis once wrote, "A language that doesn't affect the way you think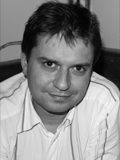 about programming, is not worth knowing." The Erlang programming language has received much attention because of its scalable and intuitive approach to concurrency. But the notion of concurrency is as fundamental to Erlang as object-orientation is to Java, and to really appreciate its power, you need to learn to think Erlang. Doing so leads to scalable and fault-tolerant designs.
By chronologically walking through architectures and concurrency models, this talk describes how Erlang thinking has evolved together with the changing requirements of the problems it solves. We will cover Erlang's approach to concurrency and distribution in 1995, when the limit of processes was 30,000 and a hot standby architecture was the norm, to today, when millions of processes coexist in linearly scalable cloud architectures.
Bio
Francesco Cesarini is the founder and Technical Director of Erlang Solutions. He has used Erlang on a daily basis for almost 15 years, starting as an intern at Ericsson's computer science laboratory, the birthplace of Erlang. He moved on to Ericsson's Erlang training and consulting arm working on the first release of OTP, applying it to turnkey solutions and flagship telecom applications. In 1999, soon after Erlang was released as open source, he founded Erlang Solutions, who have become the world leaders in Erlang based consulting, contracting, training and systems development. Francesco has worked in major Erlang based projects both within and outside Ericsson, and as Technical Director, is currently leading the development and consulting teams at Erlang Solutions. He is also the co-author of Practical Erlang Programming, a book published by O'Reilly and still finds time to teach at Oxford University and the IT University of Gothenburg.
Twitter: @FrancescoC
If you have questions or must cancel your registration, please don't hesitate to contact Andy Knobel at ank@trifork.com.
Registration
We're sorry, registration is closed